Travel SIM
Stay connected during your Tahitian dream !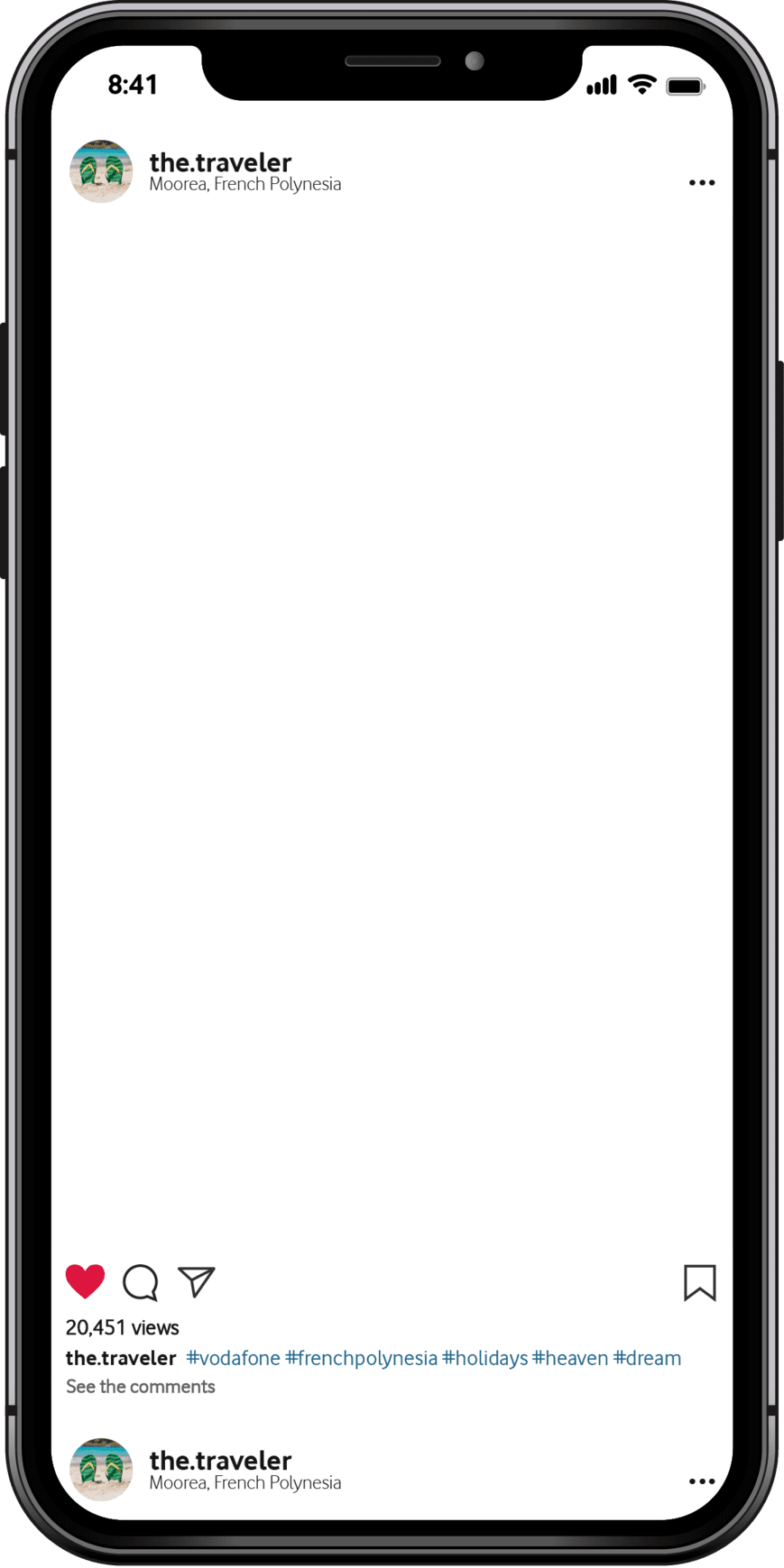 Travel SIM
Stay connected during your Tahitian dream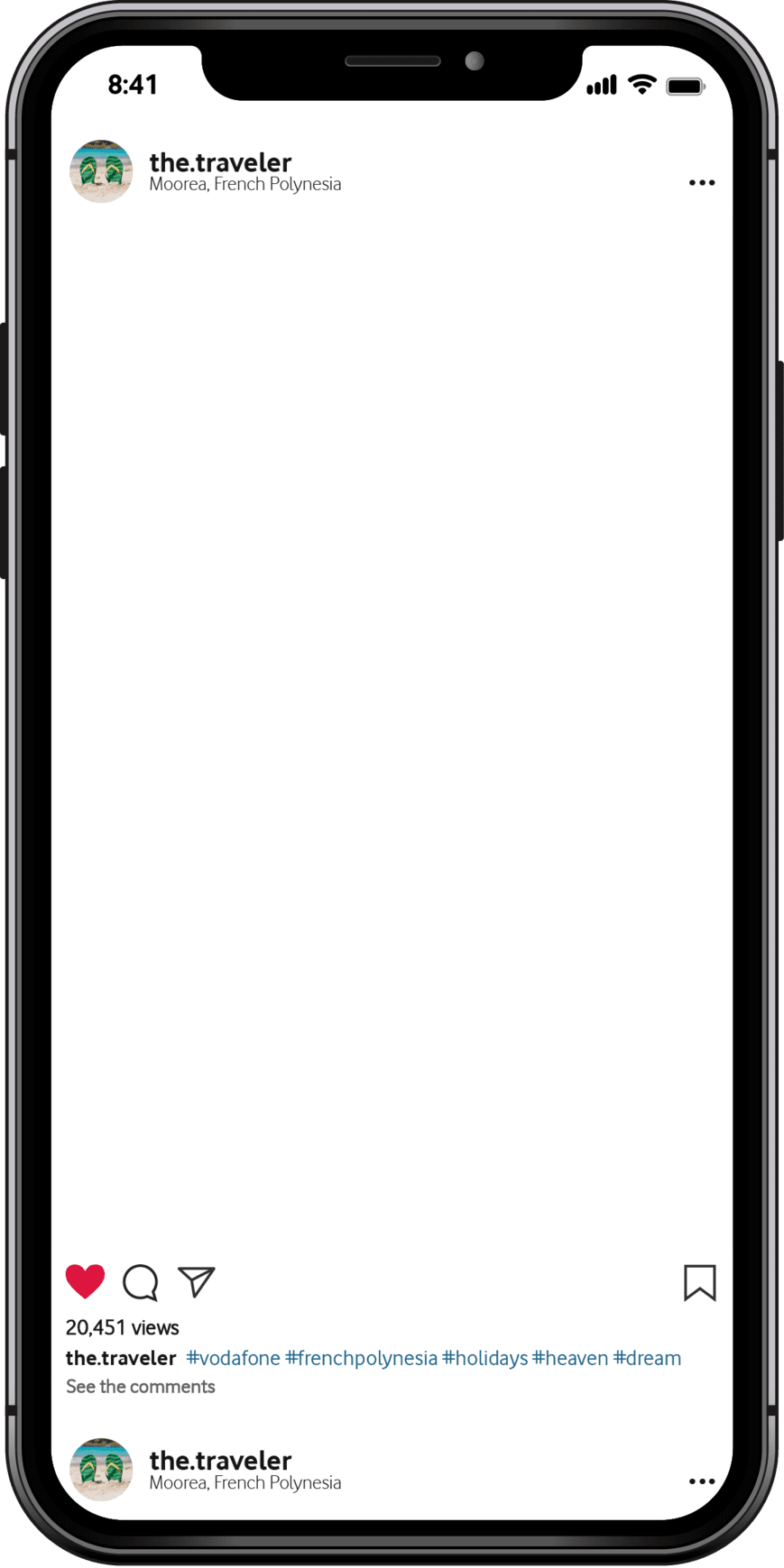 Everything you need ! 您可以得到
18 MINS (2)
INTERNATIONAL CALLS
18 分钟国际长途通话
or
30 MINS
LOCAL CALLS
30 分钟本地通话

+

TEXTS
UNLIMTED LOCAL TEXTS
无限量本地短信
+

20 GB
DATA
20 GB 本地流量

Easily recharge
Top-up cards are available online, as well as in all Vodafone stores and in all Vodafone partner stores
Don't waste any time
Buy your Travel SIM upon arrival at the airport at Tahiti Wifi
Premium quality service
Enjoy a quality network, powered by the world's biggest operator
Your credit is valid for 30 days and the Travel SIM for 90 days after first usage (using top ups)
(1) Estimated price 1 (2) Up to 18 mins international calls (China, France,Japan, USA) Internet available on Tahiti, Moorea, Bora Bora, Raiatea and Huahine.
Travel SIM
Travel with Vodafone
Easily Recharge your

Travel SIM
(1) Up to this duration depending on the country
(2) Unlimited Calls to #89 evening and weekend from Tahiti, Moorea and Bora Bora
89 89 Customer service (FREE for Vodafone customers)
89 89 89 89 others operators